With JUICE (JUpiter ICy moons Explorer) lift-off today, Friday 14 April, at 14:14 at the Kourou European Space Centre in French Guiana onboard an Ariane 5 rocket, the European Space Agency's (ESA) mission to explore Jupiter and its lunar system officially kicked off.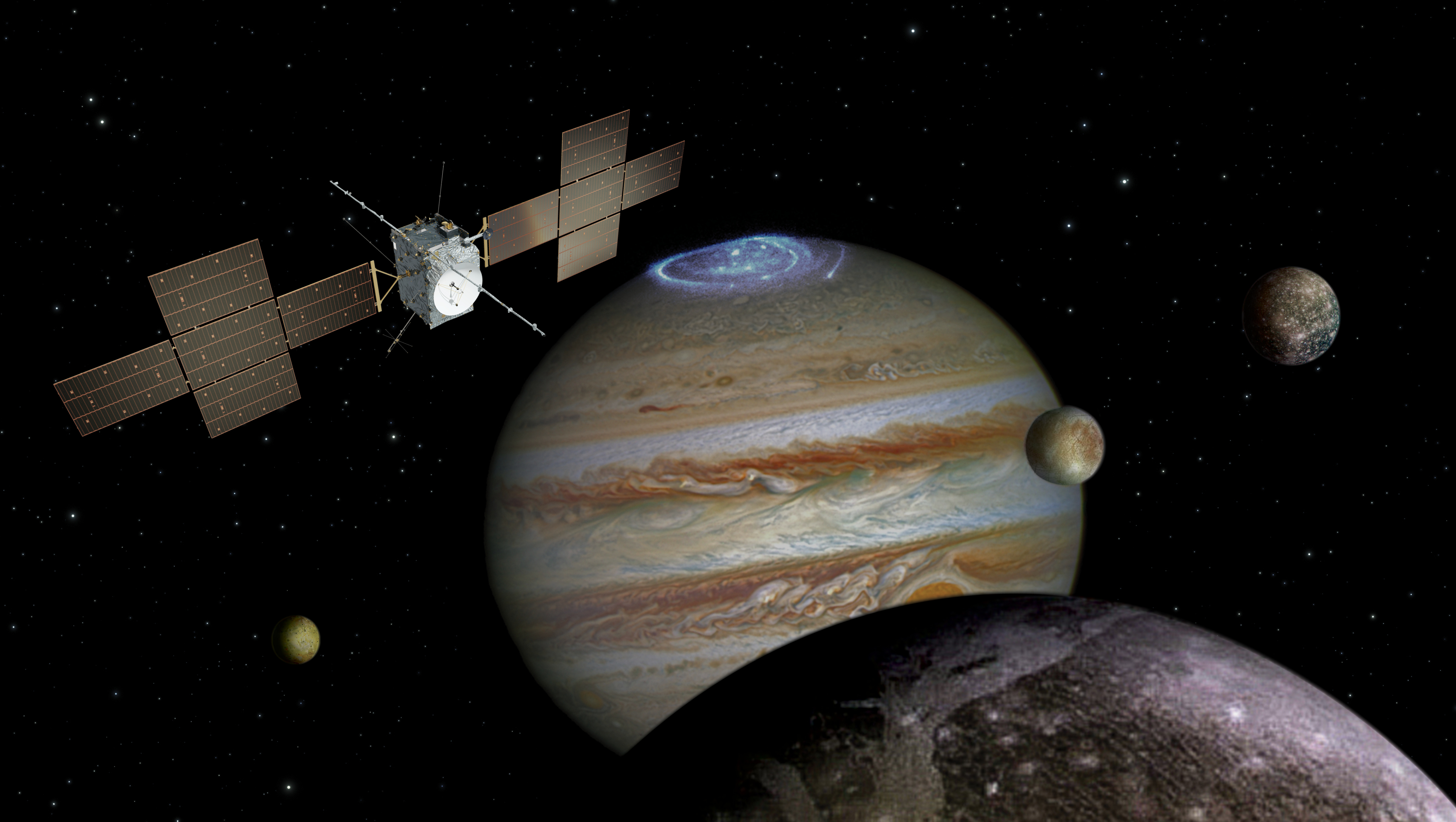 The probe, which is part of the "Cosmic Vision" programme, will travel for eight years to reach the gaseous planet 700 million kilometres away from Earth. It will then remain in orbit around Jupiter and its three moons - Ganymede, Europa and Callisto - so scientists can research planetary formation conditions and life-forming processes.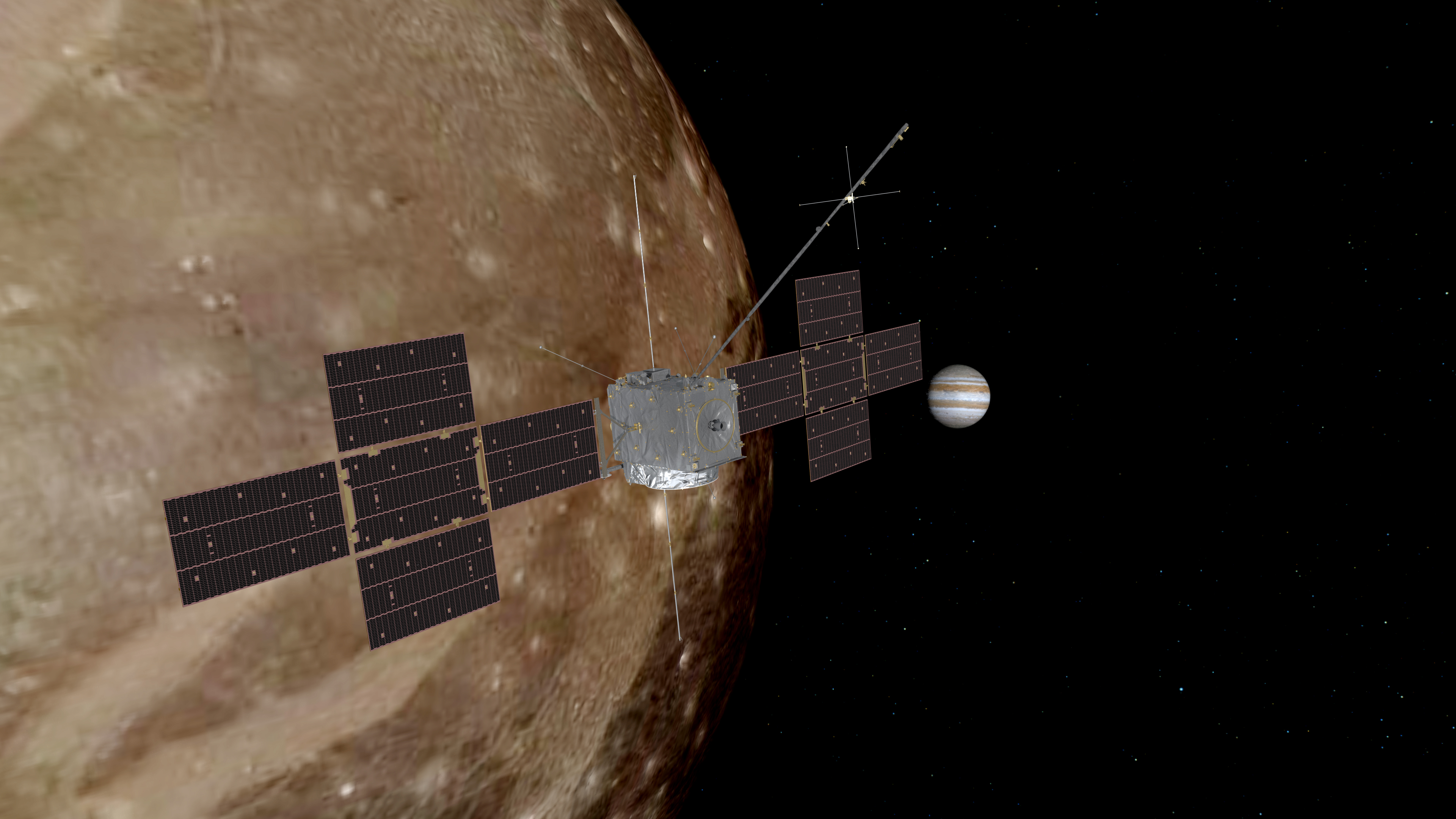 With the funding and coordination of the Italian Space Agency (ASI) and the scientific supervision of the National Institute of Astrophysics (INAF), this is an adventure in which the Leonardo. group plays a leading role.
"We are proud to contribute to this European mission to study Jupiter and its moons along with the Italian Space Agency and the academic world. JUICE is setting out on its eight-year journey, during which the largest solar panels ever made for a space mission will supply electricity to the probe and all the onboard instruments. These instruments also include Italian 'eyes', a high-resolution JANUS camera and the MAJIS hyperspectral camera, made by Leonardo, which will study a moon much further away than our own," said Francesco Rizzi, Head of Leonardo's Space & Optronics business, adding: "It is missions like JUICE that push the frontiers of technology and human knowledge further, and encourage young people to embrace the new challenges of space. "
Two advanced instruments integrated into the probe - the JANUS telescope and the MAJIS spectrometer - were built at the Leonardo plant in Campi Bisenzio (Florence), while the solar panels (PVA), with a total area of 85 sq.m, were built at Leonardo's plant in Nerviano (Milan).
This team effort also involves Thales Alenia Space and Telespazio. The former, a joint venture between Thales 67% and Leonardo 33%, participates in the mission having built the RIME (Radar Sounder for Icy Moons Exploration) instrument with the University of Trento and the contribution of several units supplied by NASA/JPL. Thales Alenia Space worked with the University of Rome La Sapienza on the KaT (Ka Translator) of the 3GM instrument.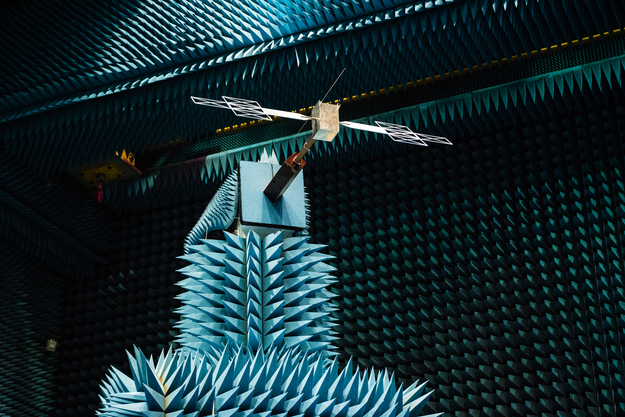 Finally, Telespazio (a joint venture between Leonardo 67% and Thales 33%) provides engineering and operations support to ESA's European Space Operations Centre (ESOC) through its subsidiary Telespazio Germany.
The probe is scheduled to arrive on Jupiter in July 2031. By 2034, when it goes into orbit around Callisto, it will be the first artificial satellite to orbit another planet's moon.
For more information:
On Leonardo's role: https://space.leonardo.com/it/juice
On the launch of JUICE: ESA news