A feasibility study is about to begin for PRISMA Second Generation, a hyperspectral Earth observation mission offering even more advanced performances. The Italian Space Agency (ASI, Agenzia Spaziale Italiana) has awarded the project to Thales Alenia Space, alongside Leonardo, Telespazio, e-GEOS and Sitael. The mission's hyperspectral sensor will also be developed by Leonardo in Campi Bisenzio (Florence).
A mission to protect the environment
Forest fire risk, desertification, debilitated agricultural lands, unlicensed dumping sites and asbestos buildings, as well as minefields, hidden structures and suspicious activities: nothing escapes PRISMA's hyperspectral eye.
PRISMA Second Generation will ensure continuity with the work performed by its precursor, currently orbiting about 615 km from the Earth to collect data and information on the state of the planet's health.
But that's not all. In view of the great interest in hyperspectral technology, PRISMA Second Generation will be designed with new, high-performing features responding to growing demand for Earth observation data and benefitting institutions, scientific communities and citizens alike.
The new mission will therefore make it possible to capitalise on and consolidate the level of technological excellence achieved by Italy's Earth observation industry, particularly in the area of hyperspectral technology.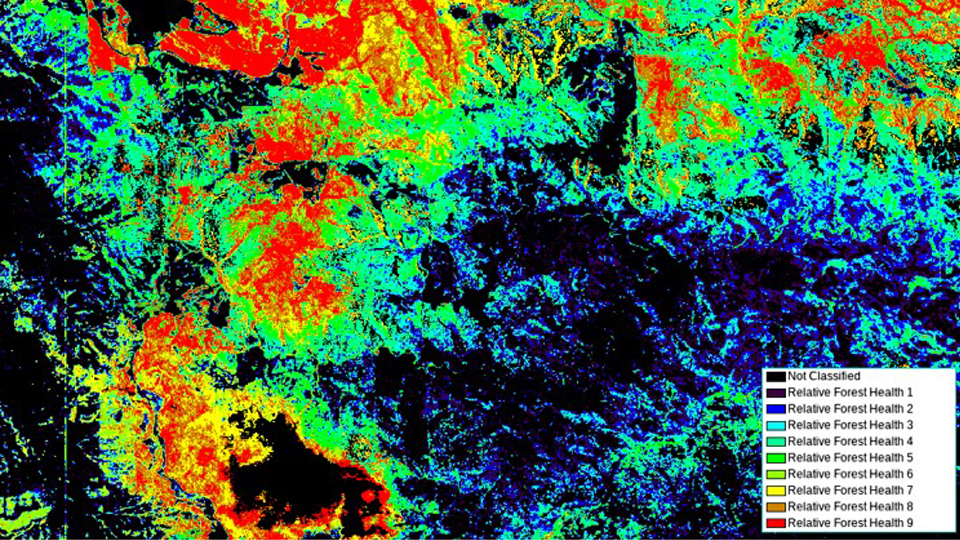 Australia PRISMA_forest health map, data-information generated by Leonardo under an ASI License to use. Original PRISMA product © ASI
The hyperspectral eye that makes all the difference
It is PRISMA's eye – that is, its hyperspectral sensor – that makes this mission truly unique.
Enrico Suetta, Chief Technical Officer responsible for Research & Development of Optronics & Space business at Leonardo, is the first to describe PRISMA's hyperspectral technology as unique, given that the instrument uses reflected light and infrared signals from Earth to "analyse practically everything: minerals, gases, plants, liquids, artificial and natural materials".
But what exactly is hyperspectral technology? Basically, it allows us to see things the human eye cannot detect: not only the shape of objects, but their chemical and physical composition as well. Every material has its own particular "spectral signature", like a fingerprint; an absolutely unique combination of colours, referred to as spectral bands, each characterised by a specific intensity.
An image from Leonardo's PRISMA hyperspectral sensor is in fact made up of 240 images, one for each visible band of the spectrum.
PRISMA Second Generation will have an even more powerful hyperspectral instrument.
First of all, the images' resolution on the ground will be higher than is possible today. This will add to the potential uses of the data collected – for example, we may be able to detect an oil spill in the ocean before it spreads, and precision agriculture may be based on even more accurate data.
Other new features of the second generation hyperspectral payload include the ability to generate 3D and "mosaic" images. These two new functions on the frontiers of hyperspectral technology will add to the quality and quantity of data collected. 3D images made up of "snapshots" of the same area taken from different angles will provide a 360 degree view of areas of interest. "Mosaic" images, on the other hand, will offer an opportunity to capture more details over a wider area with a single satellite fly-over.
The new mission will be capable of sending about 3 terabytes of hyperspectral images to the ground every day, 10 times its predecessor's capacity.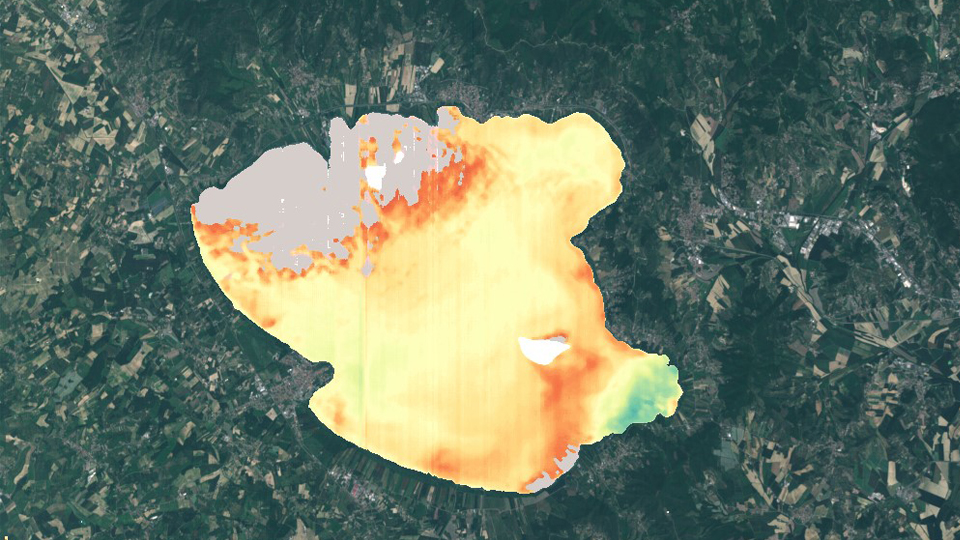 Trasimeno lake: data-information generated by Leonardo under an ASI License to use. Original PRISMA product. © ASI
A successful industrial effort on the part of Italy
ASI has awarded the feasibility study for PRISMA Second Generation to a temporary group of companies led by Thales Alenia Space, together with Leonardo, Telespazio, e-GEOS and SITAEL.
Leonardo will draw on its experience in the development of electro-optical and hyperspectral sensors to produce the new PRISMA Second Generation hyperspectral payload.
Thales Alenia Space Italia will be responsible for the design of the end-to-end system and the new satellite.
Telespazio will design the ground segment of the PRISMA Second Generation programme, particularly the system requirements and architecture.
e-GEOS, a company owned by Telespazio (80%) and ASI (20%), will be responsible for analysing the market scenarios in which PRISMA Second Generation will be operating, and will assist Leonardo in defining users' requirements.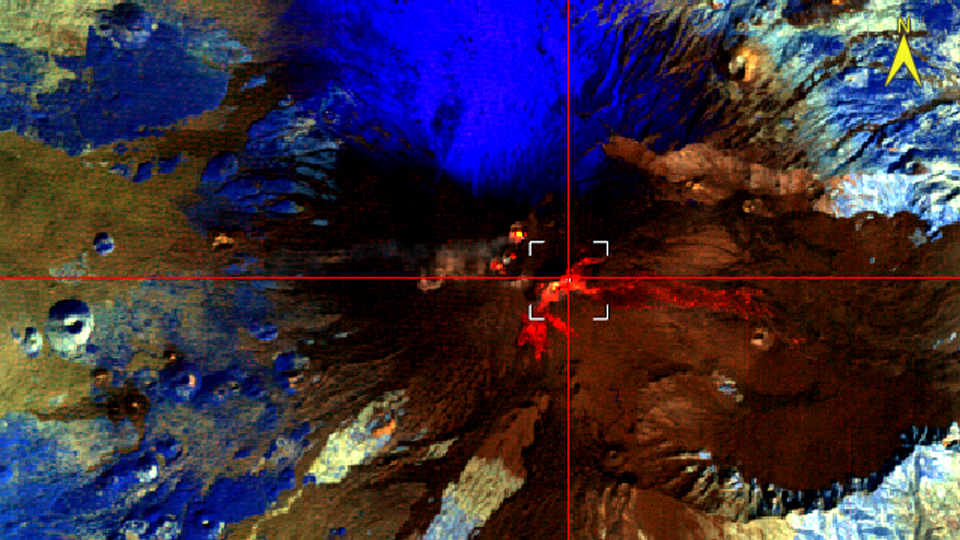 Mount Etna eruption captured by PRISMA satellite, data-information generated by Leonardo under an ASI License to use. © ASI
Cover - The hyperspectral electro-optical sensor developed by Leonardo for the Italian Space Agency (ASI), launched in March 2019