The Leonardo Group has given an important technological contribution to the JUICE (JUpiter ICy moons Explorer) mission thanks to the funding and coordination of the Italian Space Agency (Agenzia Spaziale Italiana, ASI) and the scientific supervision of the Italian National Institute for Astrophysics (Istituto Nazionale di Astrofisica, INAF).
In collaboration with the INAF, Leonardo has built the "JANUS" (Jovis, Amorum ac Natorum Undique Scrutator) high resolution camera at the Campi Bisenzio plant near Florence. Its purpose is to monitor Jupiter's atmosphere and to study its three icy moons - Europa, Ganymede and Callisto - in-depth, in search of environments deemed capable of supporting forms of life. JANUS is the only high resolution camera of the JUICE mission, capable of observing a tennis ball from 1 km away.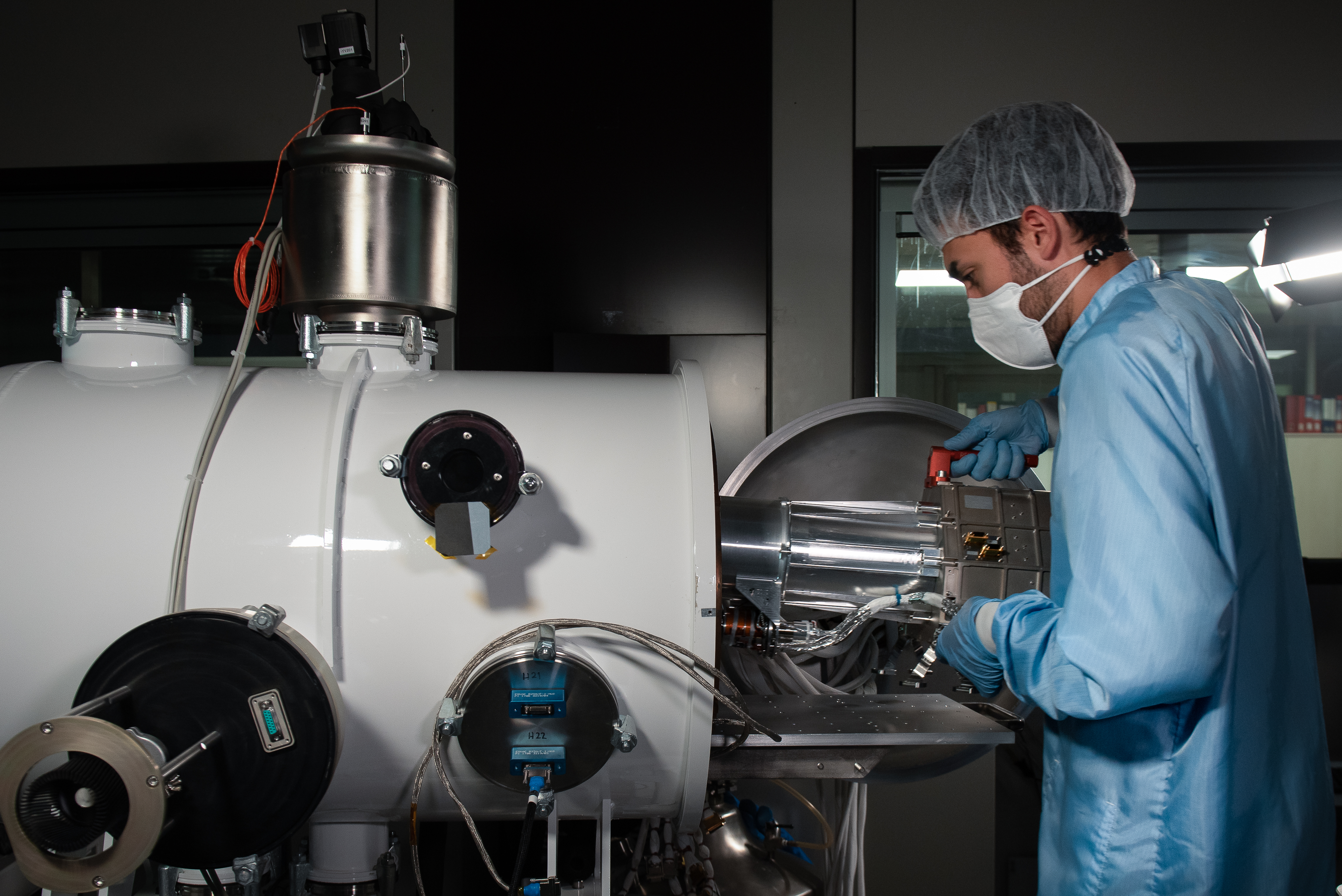 One distinctive element of JANUS is its wheel with 13 filters of different colours. Each filter will allow JANUS' eye to detect different concentrations of chemical elements: for example, red for methane and yellow for sodium.
To keep the JANUS optics motionless, thereby guaranteeing high-quality images despite the stresses of the launch and sudden temperature changes, the mechanical and thermal design of JANUS was developed to restrict deformations with values below one-tenth of the thickness of a hair, making JANUS practically non-deformable.
Leonardo is industrial head of the entire instrument, with the contribution of subsystems from DLR of Berlin, CSIC-IAA of Granada and CEI-Open University of Milton Keynes.